Singapore's Smartest Water Purifier
$3888
$2888 SGD
pay 4x $722 w/
Or pay 3x $963 w/
---
ORDERS WITH AURRA PRO 2 PRE-ORDER ONLY, DELIVERY AND INSTALLATION BY END OF JULY 2023
Regular price
$2,888.00 SGD
Sale
$2,888.00 SGD
Regular price
$3,888.00 SGD
Unit price
per
Sold out
PRE-ORDER

2 year warranty

Free Delivery & Installation
Experience Aurra Pro 2's unique features now.
Steriluxe™ Aurra Pro 2 - The Future of Water Purification

Bringing true innovation to your home, the Steriluxe Aurra Pro 2 powered by Snaptec Technologies is the ultimate water purifier.
Singapore Smartest Water Purifier. Say goodbye to old-fashioned water filters and dispensers, and enjoy a modern and interactive 7" touchscreen display, customizable water temperature, and eye-catching themes.
This purifier embodies Steriluxe™'s vision for the future of water filtration technology.
Track your water consumption and optimize maintenance cycles with Snaptec Watertrack technology. Enjoy clean, fresh water every time with the quadruple nanofiltration system, featuring four full-sized filters, each with a unique function. Get unlimited hot and cold water at your fingertips, and stay connected to your water intake and maintenance schedule with the Snaptec Connect app. You can create individual profiles, track your water goals, and earn rewards for your achievements.
Discover 10 benefits and features of the Steriluxe Aurra Pro 2:
Eye-catching 7" touchscreen display

Customizable water temperature to your liking (45-85C)

Snaptec Connect app to track water intake and earn points and redeem rewards

Snaptec Watertrack technology to monitor water consumption and optimize maintenance

Individual profiles for tracking water consumption whether you are using at work or home

Quadruple nanofiltration system for the best water quality

Unlimited hot and cold water at your fingertips

Energy-saving Eco mode

NSF-certified heat-resistant water piping and connectors for safety

Remote upgrades for additional features over time
View full details
Revolutionize Your Water Management 
With Snaptec Watertrack technology you can get a custom maintenance plan based on your water usage and keep your water clean and pure. Say goodbye to over-maintenance and wasted resources.
Our technology optimizes your maintenance cycles and saves you money. Enjoy high-quality water all the time - Snaptec Watertrack guarantees that your drinking water is always at its best, giving you peace of mind. Increase the lifespan of your Aurra Pro - This innovative technology ensures your device lasts longer and performs better, elevating your water experience for years to come.
Enjoy Clean, Pure Water with Steriluxe™ Aurra Pro 2
Say goodbye to impure water with the powerful Quadruple Nanofiltration System. Experience DISRUPTOR™ FILTRATION at its finest - Using nature's best water sources as inspiration, this filtration system is the most advanced on the market. Trust in the DisruptorT membrane.
Expertly designed by Alstrom and made in the USA, this membrane ensures your water is free of impurities and contaminants. Elevate your hydration experience with Steriluxe™ Aurra Pro 2 - Don't compromise on the quality of your drinking water.
Earn Rewards While Elevating Your Hydration Experience
Level up your hydration journey with the Snaptec Connect App - Take control of your water consumption with customizable goals. Set customizable water consumption goals and earn exciting rewards, including vouchers and discounts from food and retail establishments, while staying hydrated!

 Elevate your hydration experience today with the Snaptec Connect App and enjoy the benefits of a healthier lifestyle! Stay on top of your water game and simplify your maintenance schedule with our easy-to-use and convenient user-friendly app.
Customizable Water Temperature
Elevate Your Hydration Experience with Customizable Water Temperatures by Aurra Pro 2 - Say goodbye to the restriction of fixed water temperature options.

Experience the ultimate in personalization - Set the perfect temperature for you, between 45-85°C (in 5°C increments) to match your every need.

Ideal for any moment - Whether you require 45°C water for baby formula or 75°C water for your favorite tea, Aurra Pro 2's Customizable Water Temperature feature caters to all. Enhance your hydration experience with Aurra Pro 2's Customizable Water Temperature.
Personalized and Synced Hydration Tracking
Elevate Your Hydration Journey with Aurra Pro - Personalize your tracking experience with Aurra Pro's individual profile feature. Say goodbye to the frustration of manual tracking and say hello to effortless hydration monitoring.

Each member of your family can have their own profile, making it easy to monitor their daily water intake.

Stay on track, wherever you go - sync your hydration habits at home or work and make the most of your journey to a healthier you with Aurra Pro.
Customizable Mood Lightning
Enhance Your Environment with the Aurra Pro 2's Customizable Mood Lighting - Say goodbye to plain and boring water dispensers and Elevate your space with the front and bottom lightbar and mechanical button's dynamic color changes based on water temperature and dispensing mode.

Create the perfect ambiance - Choose from 9 vibrant CMYK colors: Fiery Red, Perky Pink, Blue Bliss, Mellow Yellow, Funky Orange, Lush Green, Power Purple, Snaptec Default, and Ivory White. Make your Aura Pro 2 a reflection of your mood and style.
Elevate Your Health Protection
Elevate Your Health with the Aura Pro's UVC Module - Say goodbye to bacteria and viruses in your drinking water with the powerful UVC bulbs.

Enjoy peace of mind - The UVC Module ensures that your water is sterilized and safe to drink, providing you with the highest level of health protection. Upgrade your hydration experience with the Aura Pro - Live life to the fullest with clean and safe water, every time.
Save 50% on Energy Consumption
Elevate Your Lifestyle with Snaptec's Efficient Cooling Technology - Enjoy powerful refrigeration while consuming 50% less energy thanks to Snaptec's double insulation design and automated energy-saving mode. 
Reduce Your Carbon Footprint- The Eco Mode feature not only saves on energy consumption, but also helps you do your part for the environment by reducing your carbon footprint.

Maximize Energy Savings-Snaptec's innovative design combines efficient insulation and an eco-friendly mode, resulting in significant energy savings for you. Experience the power of cold water without sacrificing the planet.
Experience Limitless Hot Water and Tankless Heater
Experience Limitless Hot Water with Snaptec RTX Tankless Heater: Say goodbye to the limitations of a traditional tank and upgrade to the ultimate smart water purification solution with Snaptec RTX. This powerful tankless heater delivers precise, unlimited hot water with just a touch, elevating your drinking experience. Customize the exact temperature you desire and enjoy a safe, efficient and smart way to access hot water. Choose Snaptec RTX for an elevated life powered by pure hot water.
AURRA PRO 2 SPECIFICATIONS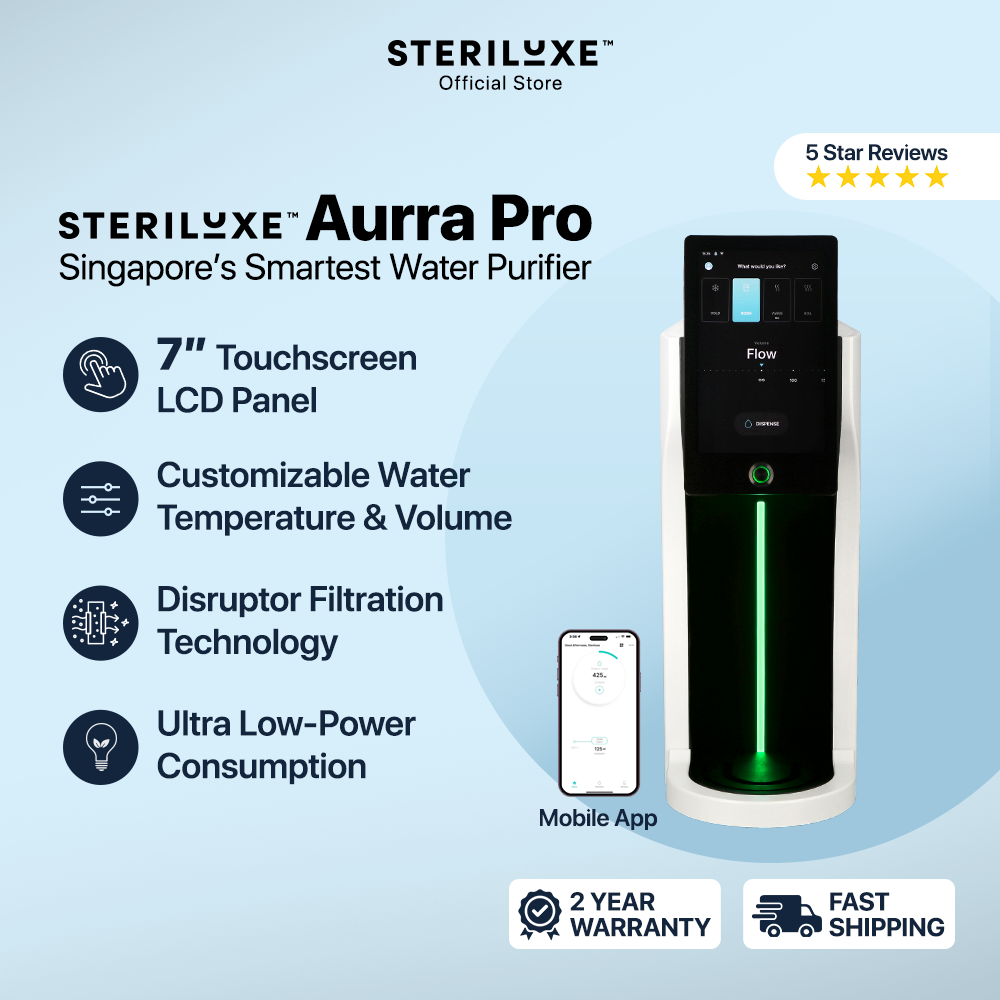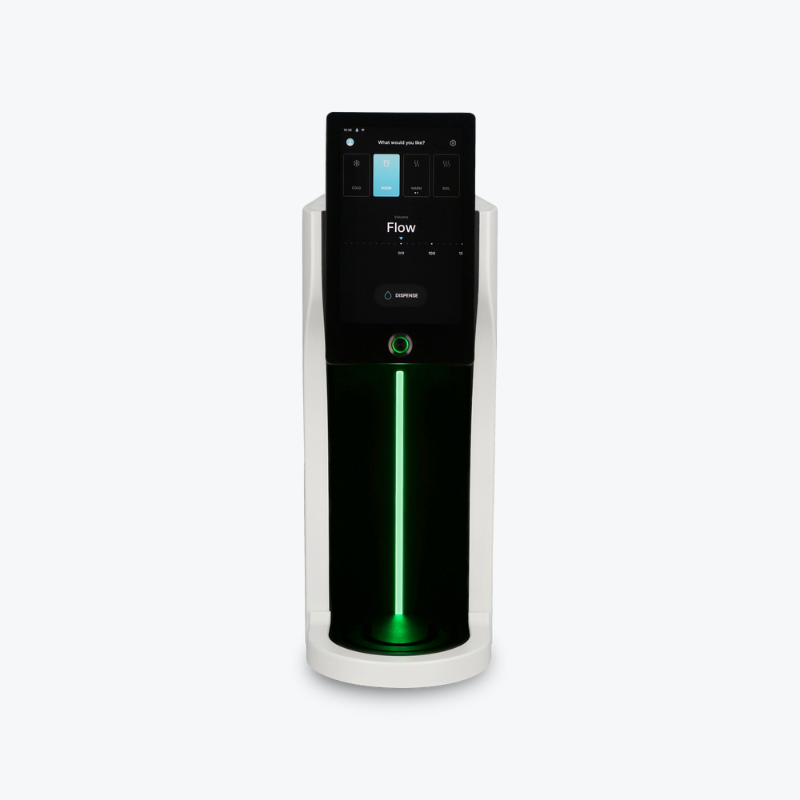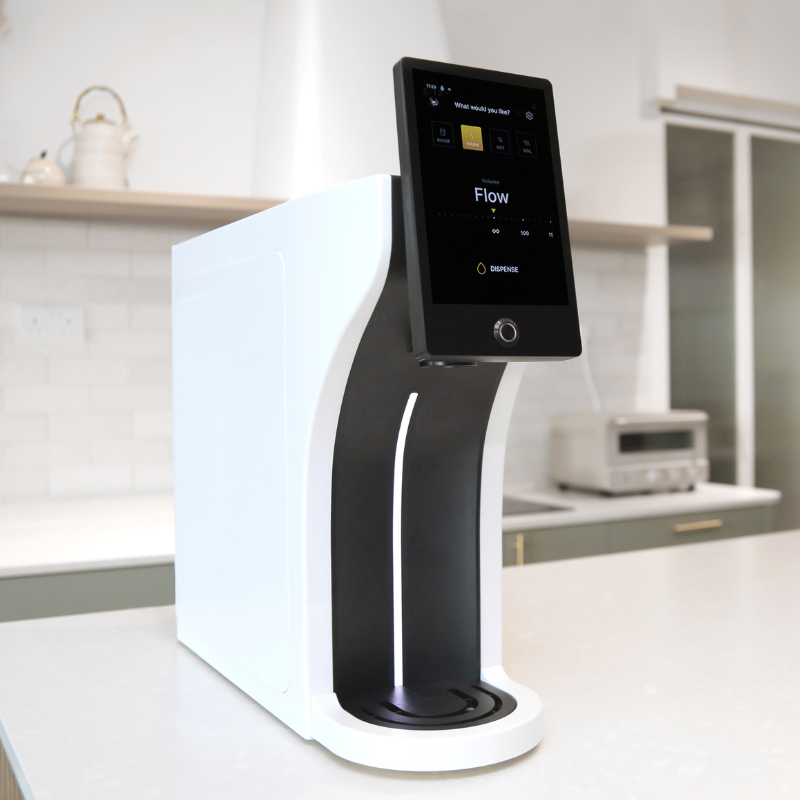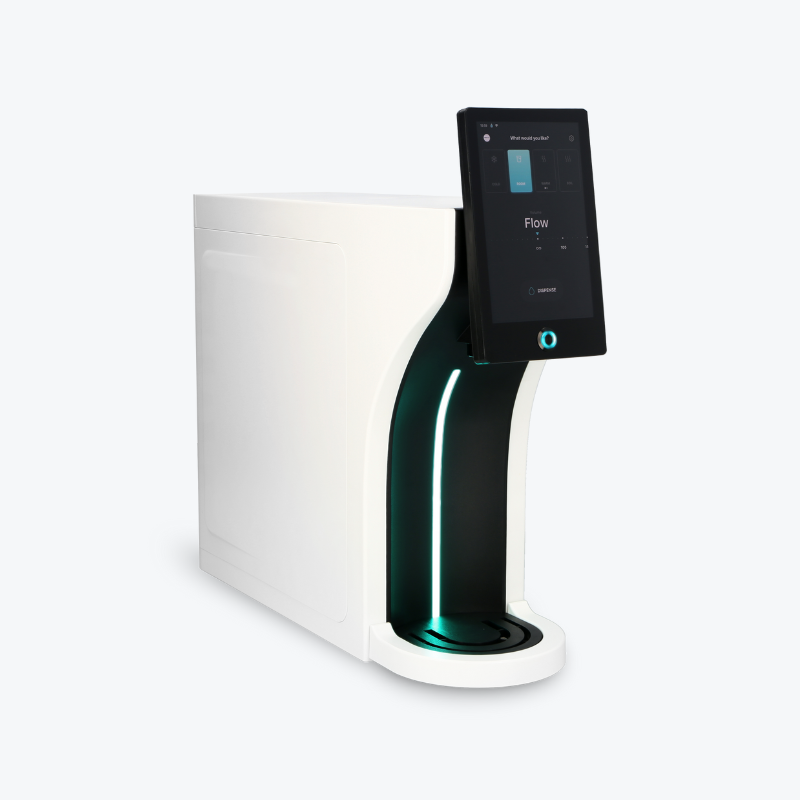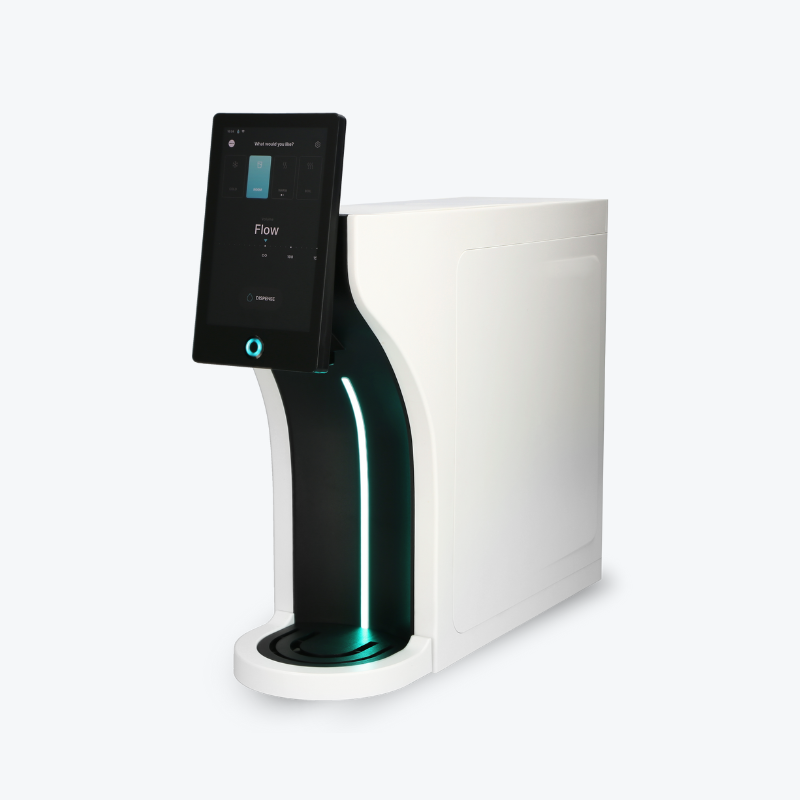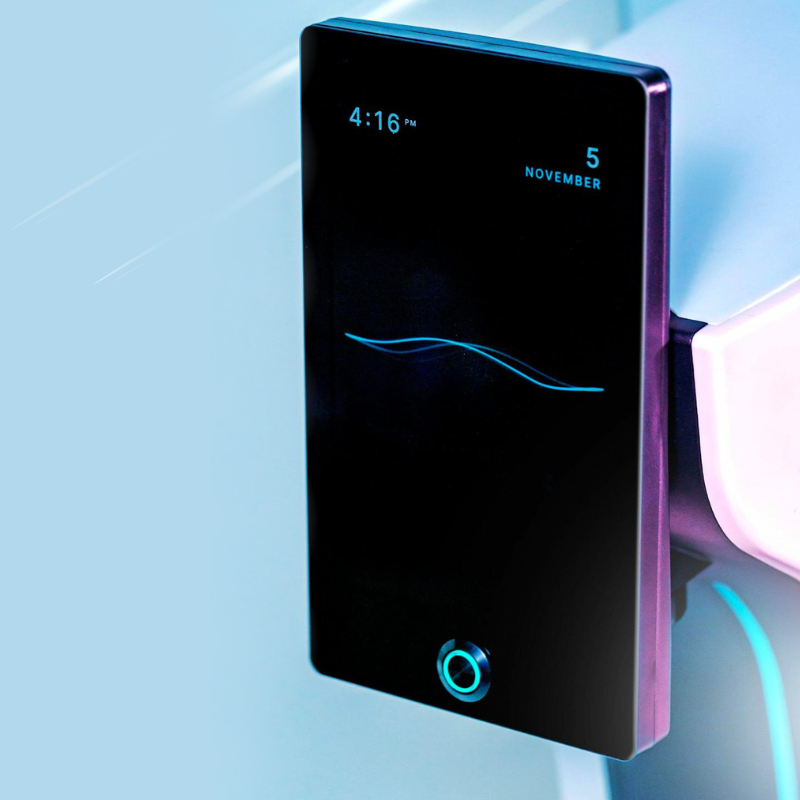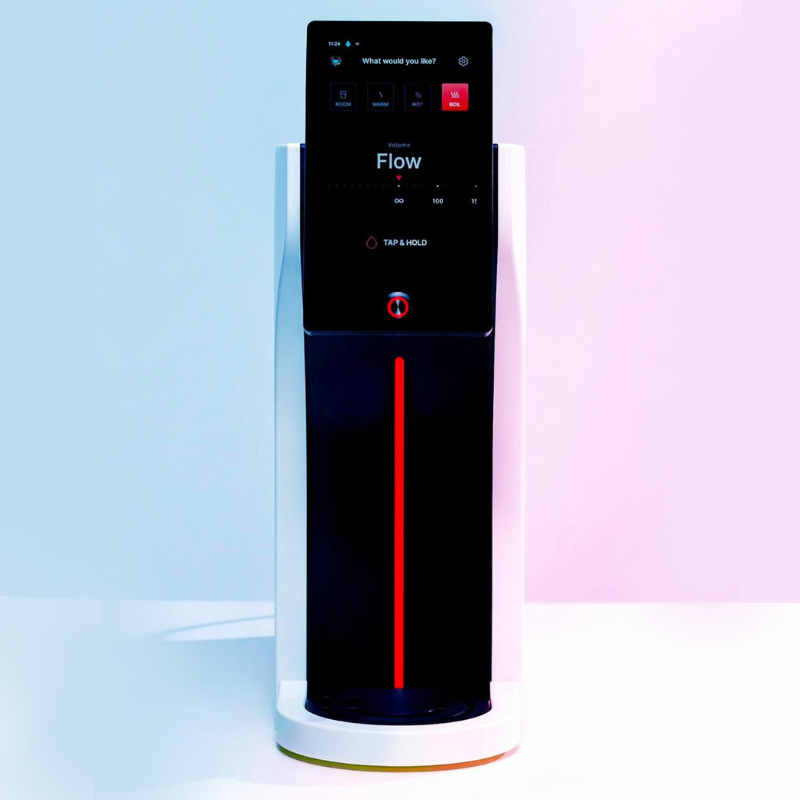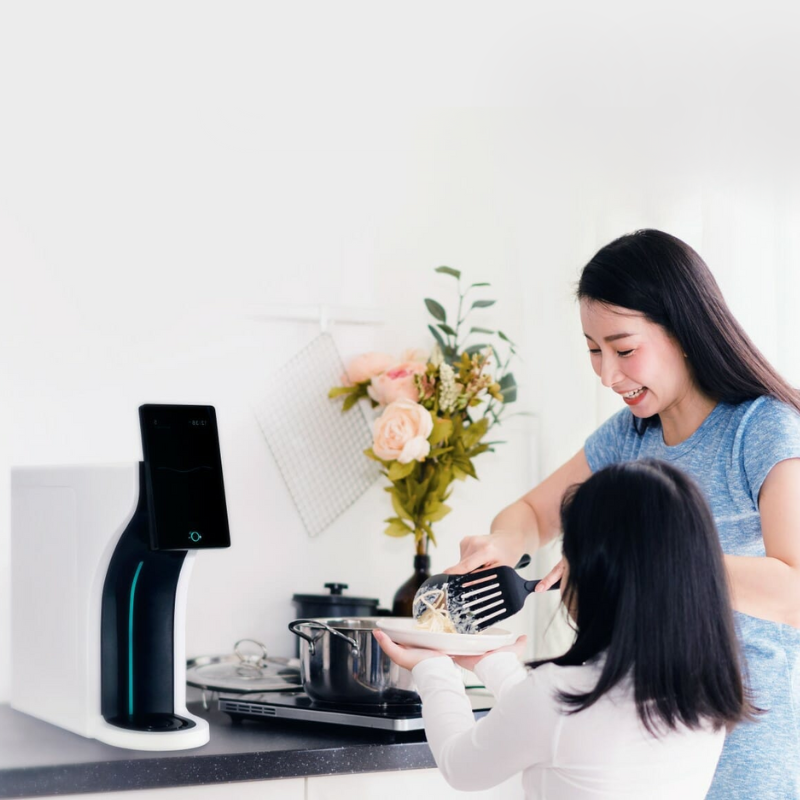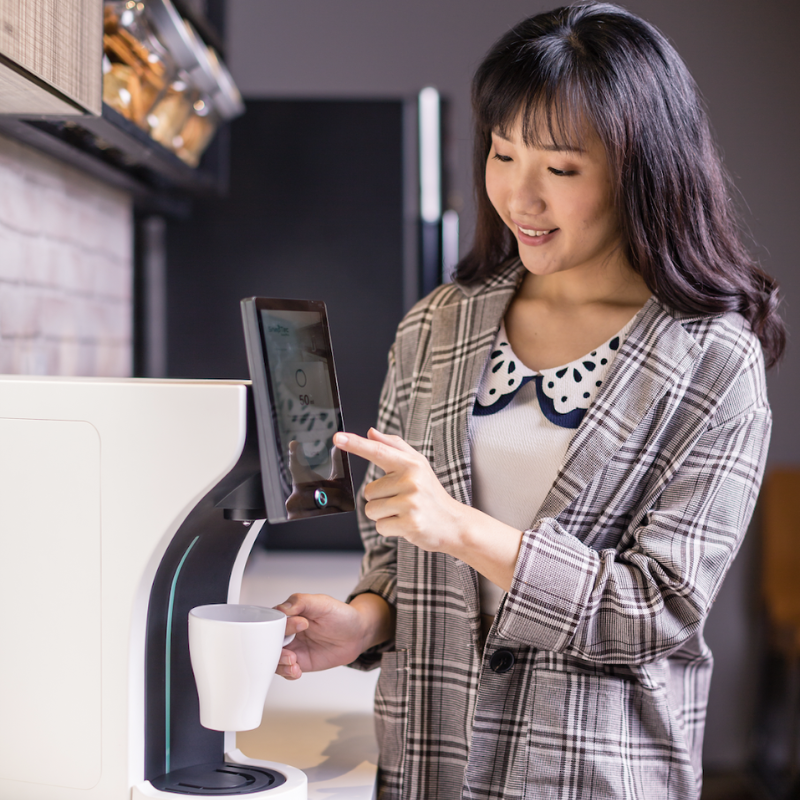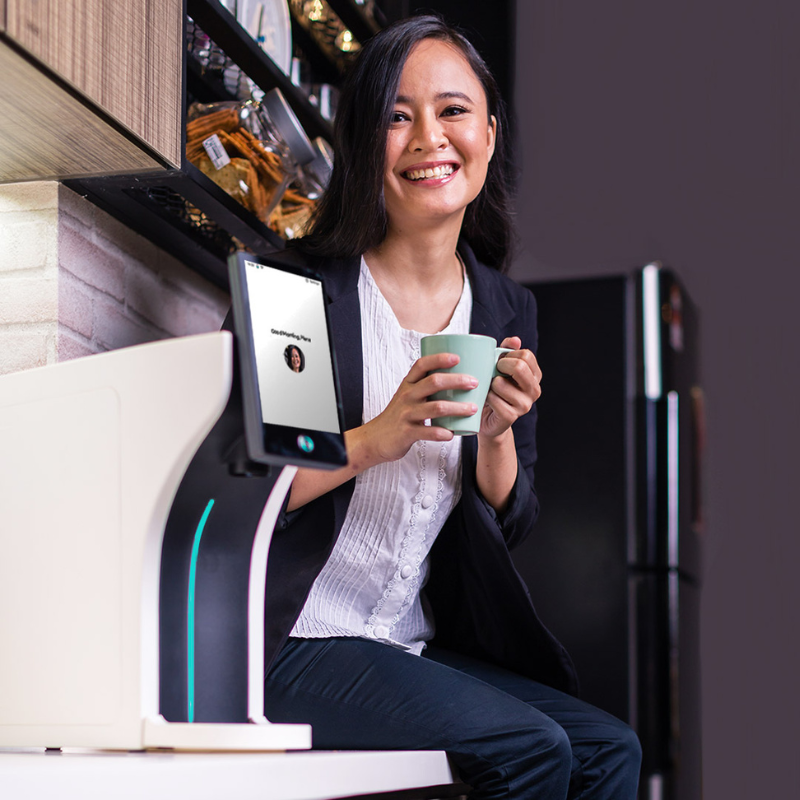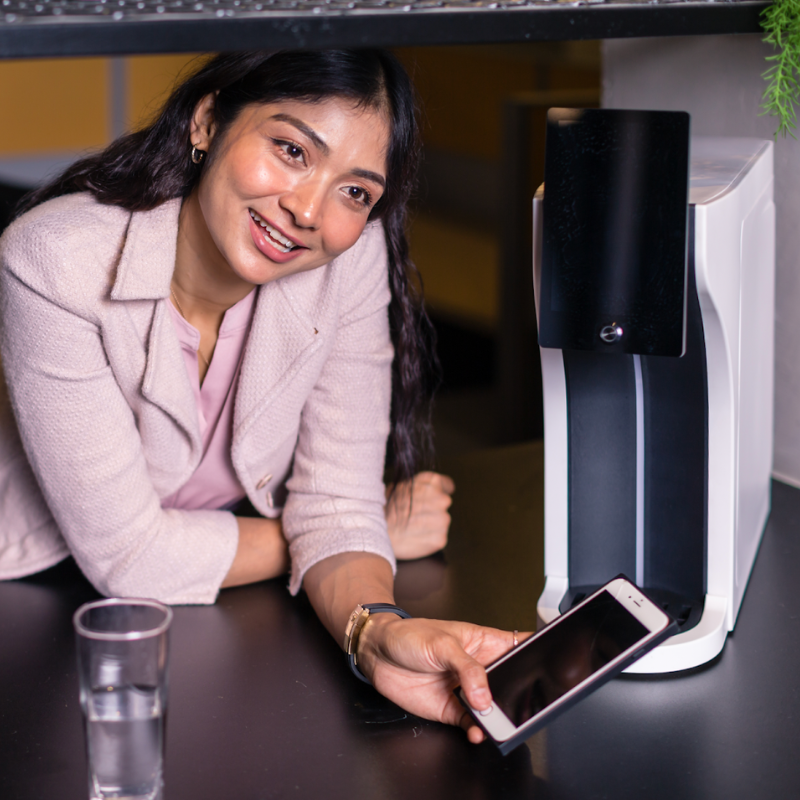 FAST & FREE DELIVERY

Get your hands on your purchase in no time with our lightning-fast 3-day delivery.

FIRST CLASS SUPPORT

Have any questions? Reach out to us anytime and our experts will help you

FREE INSTALLATION

Get more than just a product - enjoy a free installation and worry-free operation.

2-YEAR WARRANTY

Purchase with peace of mind with our unbeatable 2- year warranty.
Frequently asked Questions
How does the Steriluxe™ Aura Pro 2 connect to the internet?

All Steriluxe™ Aurra Pro 2 models connect to the internet using WiFi (Either your home WiFi or phone hotspot).

This IoT connection allows Aurra to monitor your Aurra in real time to ensure everything is working well, as well as send us your individual as well as family consumption data for maintenance and hydration tracking purposes.
Some other manufacturers also seem to have IoT technology, how does yours different?

While most other manufacturers offer IoT as a gimmick, we are the only water purifier company in the world to provide such a large range of core features based on our IoT connectivity.

Here are some of our features that uses IoT:

Hydration tracking, automatic updates, pay-as-you-use billing system, maintenance based on actual usage, maintenance scheduling, real-time Aurra status monitoring, feature development voting, and our loyalty program.
Tankless seem to be the latest technology. How is yours different to others'?

Tankless technology has caught on due to the extravagant amount of electricity used in traditional tank water purifiers.

True tankless technology works by processing hot water only as and when you need it, eliminating the need to keep your drinking water hot at all times inside a tank.
How does Snaptec Watertrack work?

All Steriluxe™ Aura Pro 2 Water Purifiers use a flow sensor and Microcontroller chip to calculate how much water is dispensed each time it happens.

This consumption data sent to our servers is usually accurate to within a 5% margin.
Will using the Steriluxe™ Aura Pro 2 add a lot to my electricity bill?

We at Steriluxe™ pride ourselves on only building our Water Purifiers using green technology.

Our Aurra Water Purifiers use tankless technology for hot water, and thermoelectric technology for cold water which is uses half the amount of electricity compared to traditional compressor type cooling systems.

Expect little to no increment on your electricity bills monthly using the Aurra water purifier compared to roughly $10-20 a month for traditional water purifiers.
How do I get updates and new features on my Steriluxe™ Aurra Pro 2?

Because the Steriluxe™ Aurra Pro 2 is connected to our servers constantly, we often push updates and new features to our existing customers.

This process is fully automated and you do not need to manually do anything. We aim for at least 2 major new features per year, voted by our existing customers.

For instance, in our latest update, we at Snaptec made it possible for our Aurra Pro customers to change the color of the LED lighting. The Aurra Pro gets better with time, not obsolete.
Since the Aurra Pro uses an Android interface, will it lag like my phone?

While we understand this concern because Android phones do lag after a few years of usage, our hardware and software differs in 2 major ways.

Firstly, the water purifier functions are controlled by a separate Microcontroller, which provides instantaneous response. Our Android chipset only caters solely for the GUI with a dedicated GPU chip.

Secondly, unlike the phone which has many applications and functions, we only run a single dedicated Application in fullscreen mode. As a comparison, many manufacturers in other industries have realized the potential of using Android.

You need to look no further than Android Auto as an example. It's about time someone brought this technology to the water purifier industry.
Save even more with our bundles
Regular price

$3,536.00 SGD

Regular price

$5,052.00 SGD

Sale

$3,536.00 SGD

Unit price

per

Regular price

$3,282.00 SGD

Regular price

$4,376.00 SGD

Sale

$3,282.00 SGD

Unit price

per

Regular price

$3,282.00 SGD

Regular price

$4,376.00 SGD

Sale

$3,282.00 SGD

Unit price

per
Choosing a selection results in a full page refresh.
Opens in a new window.